I care a lot about getting every voice heard. Sometimes people get talked over because they are introverted. However, it often goes along with social status. Straight white men are the most likely to be uninterrupted. If you are a woman, or gay, or a person of color, your chances at being heard go down.
I will be speaking about Hearing Women's Voices in a Man's World next week at the EBWN meeting. If you're local, I'd love to have you come out and hear me in person!
   "Hearing Women's Voices in a Man's World"
You are invited to join us for lunch and a great presentation by keynote speaker, play professional Talia Dashow on Wednesday, August 2nd.
Have you ever been in a meeting where only the most powerful or extroverted (or male) people speak up? Businesses lose money when people don't feel able to speak up – there's higher turnover and lower efficiency. Talia helps teams make meetings a safe place to speak up so all employees are engaged, happy, and productive.
In her presentation, you will learn:
Techniques to even the playing field so that every voice is heard in a meeting.

The importance of hearing every voice in the group.

How to create safe spaces for new voices to emerge.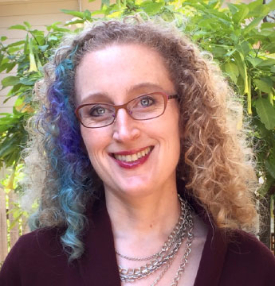 One of Talia's methods in her presentations is using LEGO® bricks which are more interactive, engaging and memorable for groups.
A graduate of UC Berkeley, Talia has studied how people communicate for decades, starting with her own struggles to learn how to connect with people, and then observing how individuals and groups interact and work best together. She has received training in community mediation and in LEGO® SERIOUS PLAY and has combined that practical knowledge with her creativity and playfulness to help people "play well" with others.
Don't miss this great presentation, beautiful golf course views, fabulous lunch, fun networking, and opportunities to learn and grow. Gentlemen are welcome.
The meeting runs 11:30-1:30 in Alameda, California. Let's play with LEGO® bricks and talk about how to get every voice heard!