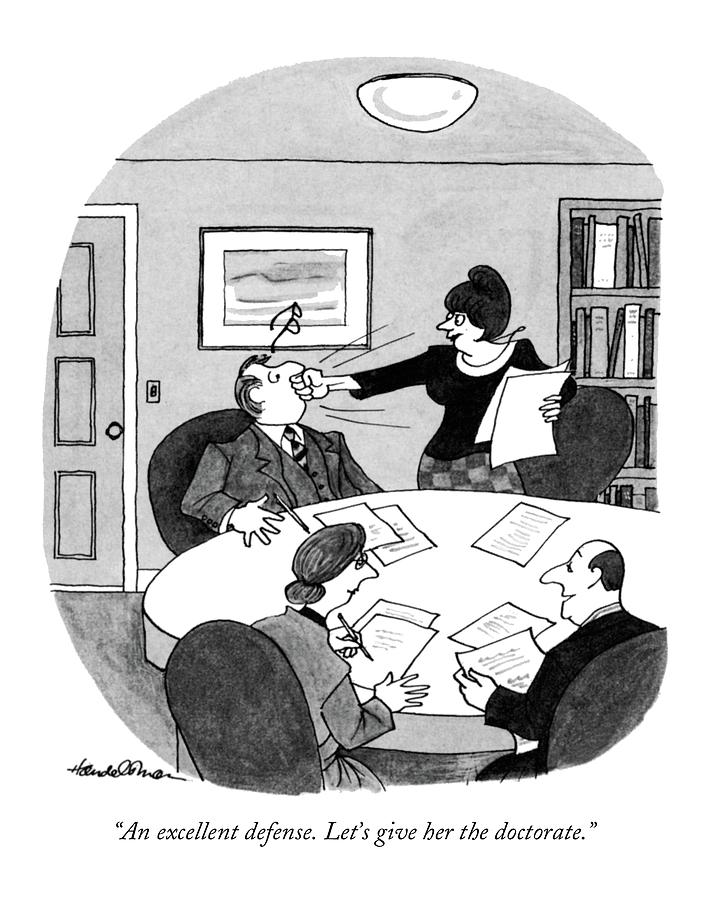 My husband came into my office the other day looking grim, and I immediately got defensive. As far as I knew I hadn't done anything that would upset him, I had no indication that he was looking upset because of me, but I automatically told myself a story that he was upset with me, and that I needed to defend myself.
Sometimes, when I feel the need to defend myself, I go on the offensive and attack first. Sometimes I withdraw into myself. Either way, it's difficult to be curious and open. I think I know what I will hear, and I don't want to hear it, so I'm shut down and angry. I feel like I'm under attack and need to defend my borders.
These stories we tell ourselves get us in trouble, not just at home, but also at work. People at work may feel that if someone questions one of their ideas then they are questioning their worthiness to exist, so they defend their ideas to the death. Or maybe they're afraid that if someone shoots down their idea that will mean they will be injured somehow so they don't bring up their ideas at all.
All of this is normal human behavior. I don't want anyone to think it's wrong or bad to want to defend oneself. I want everyone to feel safe sharing their ideas. And – it's very helpful to notice when the automatic reflex of defensiveness goes into play, so that we can ask ourselves different questions or tell ourselves different stories.
With my husband, I've learned over the years that my instinctive responses are often way out of sync with what's going on for him. My fears are based in childhood stories, and almost never play out in my adult life. So I make space to ask what's going on, while telling my defenses how much I appreciate that they are there, and to please wait in the wings for me to call on them if and when I might need them. It turned out that he was upset about an email he had gotten, and it had absolutely nothing to do with me. I was able to give him support, and he left considerably happier.
So what can you do when someone else gets defensive? Certainly, if you are the one getting defensive, you can notice, as I've learned to do, and put off the heavy walls until you're certain they're needed. But if it's someone else, how can you help them listen?
Short term: Back off. Let them know you don't mean to step on their toes. Acknowledge them for their insight, bravery, loyalty, or whatever else you see in them. Admit to any aggression you may have (inadvertently) brought to the encounter. Ask to talk about it later, when people are feeling more even-keeled.
Long term: Model openness. Talk about when you feel defensive and why. Ask how you come across to others, and try to be less aggressive. It is very powerful to be publicly vulnerable, and it gives others permission to talk about what is going on for them.
We don't need more people in the world who look like they never make mistakes and never feel bad. We need more people who show up with all their humanness and flaws, and show how to move forward anyway. It's more honest, it fosters more open communication, and allows others to show up more fully as well.